We Help People
Solve Complex Geotechnical Construction Issues
in Deep Foundations, Earth Retention, and Ground Modification
Our Story
We are a design-build geotechnical construction company that specializes in private sector problem-solving for any deep foundation, earth retention, or ground improvement needs that arise.
From auger cast piles to soil nail walls, our experienced employees get the job done right the first time. We take pride in our work and pride ourselves in the relationships that are built through the craftsmanship and value that we add to our clients.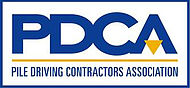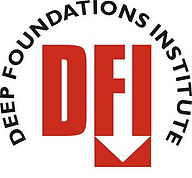 WHO WE ARE TODAY
A Goettle Company
Axiom Foundations is proud to be a Goettle company.
Here at Axiom Foundations, we cover scopes of work in 3 geotechnical construction areas: deep foundations, earth retention, and ground improvement. They involve:
Auger Cast Piles (ACIP Piles)
Micropiles
Soil Nails
Sheet Piling (Vibrated | Impacted | Pressed)
Soldier Pile and Lagging Walls
Stone Columns
Rigid Inclusions
Drilled Shafts
We have office locations in the Charlotte, NC, and Washington, DC areas, and though we do travel for our trusted partners, we focus our efforts on work from Baltimore, MD, to Miami, FL.
Together with Goettle, we offer a broad spectrum of geotechnical design-build services across deep foundations, earth retention, ground modification, marine construction, drilling, and grouting across our nation.
Goettle began as a small general contracting company in 1956.
The founder, Richard J. Goettle, III, joined with his colleague, Thomas A. Buzek, to help build schools, churches, interstate highway bridges, water supply and treatment facilities.
Many of these projects required deep foundations or earth retention systems. Realizing the growing need for advanced engineering relating to geotechnical construction projects, Mr. Goettle and Mr. Buzek dared to leave general contracting and create a national, geo-construction company specializing in design-build deep foundations, earth retention systems and marine construction.In 1968, Larry Rayburn was convinced by Mr. Goettle to join the efforts to bring this vision to life.
These three entrepreneurs led the company into the world of driven piles, drilled piles, retaining walls and marine work that has expanded as an American, employee owned company, and is composed of a highly respected group of individuals who continue to lend a personal touch and genuine interest to the client's needs.